No matter what course learners take, LCBS eCampus supports them. With our comprehensive practice materials you are able to test your knowledge as well as assess your exam preparation with our mock assessments.
You will be able to take classes live from anywhere, access videos anytime, Interact with classmates and teachers as you go. Beside this you will get real life exam experience through our e-practice portal for mocks and other exam preparations. All you need is to have a registered id / password which you'll receive once you register / enroll on any course with us. We are committed to ensure beyond e-learning through this platform for your investment with us.
participate in live classes & structured classes feel like real life through e-classroom advanced features.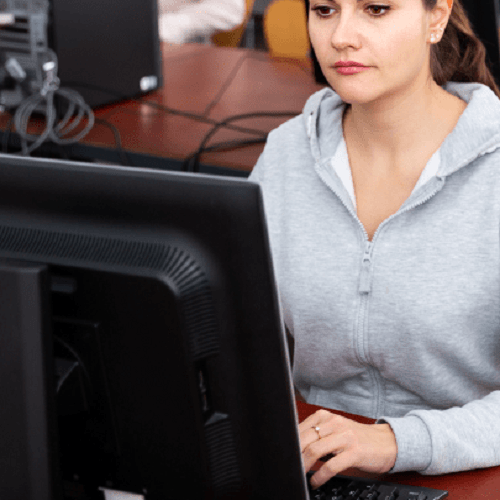 attempt mocks or class tests to monitor your progress simulating actual exam environment
"The most effective, successful professionals are constantly learning, they take the time to apply what they have learned, and they continually work to improve themselves."
– Joel Gardner
With the noble vision of producing global standard skilled workforce to meet local industry needs and export human talent rather than import from neighboring countries LCBS Dhaka started its journey in 2007 in Ireland and in 2010 in Bangladesh.

Md. Abdul Halim
Executive Officer, Bandura Branch NRB Commercial Bank Limited
It was really a nice learning journey I had, at LCBS Dhaka for increasing my knowledge level from beginner to advance. LCBS have trainers who have appropriate industrial knowledge to train other people for developing actual knowledge i.e how to face tough exam like CAMS. The classes are very interactive and expanded our knowledge. The overall environment of this institution is very friendly and cooperative. Last of all, I am very much happy to be involved with LCBS and recommend others to join the intuition to earn a global degree like CAMS.
Fardin Islam
Financial Analyst Access Telecom
After completing my HSC exam, I started my ACCA journey with LCBS Dhaka alongside joining a public university and it didn't take long for me to find out that it was a game changer for my career. Thanks to the repute of ACCA among employers, I have the opportunity to apply my knowledge in an IT firm with a view to making a contribution to Digital Bangladesh. I am very grateful to all the faculty members and staff of LCBS Dhaka for being there to support me every step of the way.
Zawad Chowdhury
ACCA Skills
The mocks and recordings has enabled me to progress at my own pace and helped me transition from knoledge to skills level

Afsar Uddinn Rakib
CAT Student
The platform has been a tremdous confidence booster as I have been able to track my progress.

Mehran Jamali
ACCA Skills
The e-platform has helped me immensely in preparing for my exams and ensuring my success